We're thinking of altering the upstairs of our house. At present there are four bedrooms, three doubles and a tiny one of about 7' x 7', which qualifies more as a nursery, study or large cupboard.
We had a builder round to see what he thought, and his idea would be to knock down adjoining walls, making two rather large bedrooms.
That would be great if we were planning to stay here for ever, but a two bedroomed detached property, no matter how grand the bedrooms were, would command a much lower price than a four-bedroomed place.
Here's a plan of our upstairs, taken from the sales particulars when we bought the house earlier this year: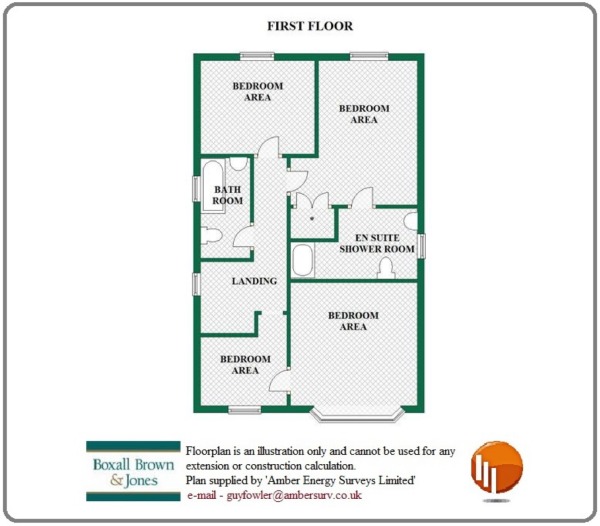 As you can see, it's necessary to talk through tiny bedroom (bottom left) in order to access the other front bedroom. At present the tiny bedroom is comprehensively fitted as a study (

http://www.rightmove.co.uk/property-for-sale/property-28425780.html#

), but half the room is lost to make a corridor to our room, which is rather a shame.


Also, the ensuite shower room can be accessed from both of the larger bedrooms - what's commonly called a 'jack and jill' bathroom. It's a wonderful room but far too big in relation to the rest of the house.
I'd rather like to reinstate our bedroom door to the landing and block up the door to the tiny bedroom, thus make the house properly back to being a four bedroomed property.
At the same time, take part of the ensuite as a 4' x 6' dressing area. This would still leave a good-sized ensuite. At the same time I'd like to block up the door from the back bedroom to the ensuite as it would make more sense.
Anyway, appropos of all this, I've just read an article by Christopher Middleton in the newspaper*, where it says that traditionally a bedroom comprised bed, chest of drawers, wardrobe, and perhaps a chair.


But not any more. As the dining room's shrunk and been incorporated into the kitchen so the bedroom has blossomed and grown.



The main bedroom's now regarded as a retreat and a sanctuary, as opposed to just a place to rest.
In up-market developments, there's now a requirement for a seating area, with lounge furniture, TV screen and a jewellery safe. As well as the ensuite bathroom, with steam room and sauna, often also there are separate his and hers areas.
For the gentleman there's a desk on his side of the bed, if there's no study, and also a dressing area.

Meanwhile, the lady has her own dressing area, with plenty of racking for shoes and handbags, plus a treatment area with a hairdresser's chair, for when the beautician comes to visit.
This all sounds like a 5* hotel room, and that's no accident. For the task of shaping our 21st century sleeping quarters requires the elevation of everyday, humdrum routine into a bit of a holiday.
Minibars, fridges and coffee-makers are very common. Often they'll be in a separate study area within the master suite. One partner will often sneak in there to do some work, while the other is asleep.
Many master bedrooms these days are modelled on upmarket hotel suites. Which means that a bedroom is expected to provide not just a place to relax, but an environment which brings us pleasure.
With the long hours that we all work these days it's vital that the bedroom remains the one place in the house that is yours. It's certainly not a place to show people round: the whole point of a bedroom is that it is your domain, to treat however you like. After all, no-one who cares about you gives a hoot whether your bedroom is tidy or messy. It's your space, no one elses.
This isn't always easy to achieve: big bed, sofa, TV - and also the sense of space and light.
The most prized feature these days is a sense of space - and not just feel like a storage room.
As Kirsty (Allsop) says: if only developers would get it into their heads that the way to win a woman over is by providing storage space. With men, the main thing they want to be able to do is to sit back and admire their CD or book collection. Women, though, love to see their clothes and shoes all neatly stored.
Ikea 'Malm' storage shelves
You can never have too much storage space. And there are ways to maximise space: how about bedside towers instead of bedside lockers; or high-level shelves above the wardrobes, or putting spare bedding into suck-operated vacuum bags?
Safe, private, relaxing and fun: the modern bedroom is far more than a place to lay your head. The only question now is why you would ever shut your eyes when there is so much to admire.
How to keep the clutter out of your bedroom:
storage amnesty - throw out anything you have now used in the past six months (I think that's a bit harsh, esp for seasonal things, perhaps a year would be more realistic).

fit shelves right up to the ceiling or add drawers under your bed

pack clothes away in vacuum storage bags

add a bed that stows away hydraulically into a cupboard or ceiling (£410 inc installation from wallbedking.co.uk)

replace a bedside table with a bedside tower (Ikea Malm, £85)

dispatch dirty clothes down a chute to the washing area

buy a rotating shoe rack

have a bedroom that opens onto a balcony or terrace

keep the children out - let them mess up their rooms and not yours
And here are some ideas for bedrooms from Pinterest
: http://www.pinterest.com/search/pins/?q=big%20bedroom
* Telegraph Property, 13 May 2014