BIOGRAPHIES
I'm keen on reading biographies, especially historical ones. Have just finished reading one on Patrick Leigh Fermor, a name I'd heard of but never was quite sure why he was famous and what he'd achieved. I wondered if he was perhaps a traveller like Ranulph Fiennes or a high-up in the Navy like Lord Mountbatten.
It turns out he was an adventurer, traveller, writer and soldier. He certainly lived life to the full and saw much of Europe - and subsequently the Caribbean - before they changed irreversibly.
Added to that, he played an important role as a member of the SOE in Crete during World War II. Fascinatingly, he was once referred to as a combination of Indiana Jones, James Bond and Graham Greene.
To learn more I suggest that like me you read this book by Artemis Cooper - or at least look at PLF's page in wikipedia:
https://en.wikipedia.org/wiki/Patrick_Leigh_Fermor
So, having finished this interesting book, I went along to our local library for suggestions of other books which would be as absorbing and worth reading.
With my interest in crafts and making things, I picked up a book which referred to 'threads', thinking it might be a biography of an embroiderer.
Then I realised it was about the life of a fisherman, so presumed there would be no actual embroidery involved.
But, on starting to read this book, I was really surprised because John Craske was a fisherman who took up painting when no longer able to work, and when his health deteriorated he took up embroidery......
To quote from a Daily Telegraph article:
Julia Blackburn begins her wonderful book about the obscure Norfolk fisherman-turned-artist John Craske with an odd little joke. A soldier is asked where his rifle is. He replies: "It's like this, sir. I went out into the courtyard and there was my rifle, in the sunshine, leaning against the wall – gone."
It's a perfect description of how Blackburn feels about her enigmatic subject. For although facts about his life are scarce and confused, she leaves her readers with a vivid connection to the sensory existence of this strange man.
I lay down her book without knowing the cause of the "mental stupors" that defined Craske's life, or understanding his relationship to his complicated family, but feeling I had inhaled the cold salt of the East Anglian coastline from which he sailed when he was well, and run my fingers across the bright wool of the embroideries he made when he was not. His pictures of boats strike his biographer as "images of life itself and its precariousness and how we all struggle to keep afloat and stay alive in the face of fear and uncertainty".
The bare facts are these: John Craske was born in 1881. From a long line of seafarers, he worked as a fisherman and then a fishmonger. Although he enlisted for the Great War, he did not leave England as he was struck by influenza during training. The virus is one of many possible causes for the mysterious "stupors" that subsequently laid him out for weeks and ultimately months at a time.
In 1917 he was admitted to seven different hospitals and finally transferred to Thorpe Mental Asylum near Norwich. By October 1918 he could not remember his name or age, though he said he missed his siblings.
He was diagnosed a "harmless case" with a "brain abscess" and discharged into the care of his devoted wife, Laura: a shy, strong-bodied woman with a devout belief that God would provide small miracles when needed.
And other biographies I've enjoyed recently include:
Dancing to the Precipice:
Lucie de la Tour du Pin was the Pepys of her generation. She witnessed, participated in, and wrote diaries detailing one of the most tumultuous periods of history. From life in the Court of Versailles, through the French Revolution to Napoleon's rule, Lucie survived extraordinary times with great spirit. She recorded people, politics and intrigue, alongside the intriguing minutia of everyday life: food, work, illness, children, manners and clothes. (from Amazon).
Vera Britten - Testament of Youth - the first book of what was to be a trilogy of her life. This book covered her early life and her experience during World War 1.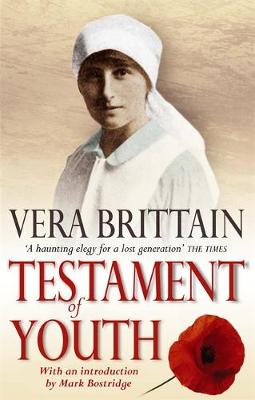 Wangari Maathai - The Green Belt Movement - biography:
http://www.greenbeltmovement.org/wangari-maathai
http://takingrootfilm.com/