Diary of a house seller and buyer
Part X - Summer 2013
21 June: We had another viewer today, the second this week... and paid for a big spread in the local property paper.

23 June: No news regarding the two viewings and the ad in the paper. Well, not to worry, I think that when the new South Devon link road, by-passing Kingskerswell (the Devon Link Road:
http://southdevonlinkroad.co.uk/
), is eventually finished the improved transport system will bring more people and jobs to The Bay and house prices will rise. So it won't matter if we don't sell soon.

28 June: Proposed viewings today = 1, tomorrow = 3. Went round today's viewing (in the rain) and thought it was eminently suitable, so will have a word with husband and then sleep on it. The vendors have had the same trouble as us, namely they've sold before and then the purchaser had to pull out at the last minute. We know how they feel!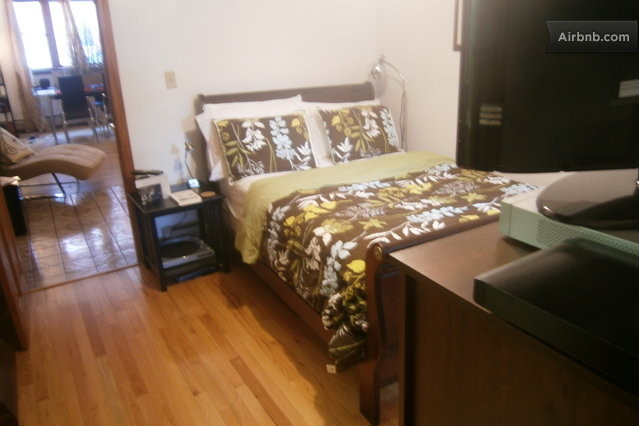 29 June: Came to the conclusion overnight that this was the property for us, so cancelled viewing of the three I was to view today.

Although we'd agreed what price we were prepared to go up to, we hadn't decided where the bidding should start and unfortunately I couldn't get hold of husband to ask what he thought. At the end of the day I eventually tracked him down (he'd been taking part in a successful bowling match at Teignmouth) and we sorted out what we should do.
30 June: Rang the agent and made an offer which was understandably refused as it was rather low. The vendors came back with the figure they'd like and it was what we're prepared to pay. So that's all agreed ... and now to put the finance in place.
1 July:

I talked to another mortgage provider this afternoon. The set-up costs would be far lower than with first one but the down side is that as well as interest we'll also be paying back capital each month.
So the payments will be higher each month but the whole package will be cheaper in the long run. There's no lock-in period either, any amount may be paid off at any time.
3 July: According to some reports, the house market is beginning to pick up. The question is: is this just London - or the whole of the country?
4 July: When down in the town today, we called upon another estate agent to see what their ideas were on selling this property. We made an appointment for one of their representatives to visit to see what she thinks and to give us an idea of their charges for marketing the house.
10 July: Up in Derby and other half has viewed the proposed bungalow and give it the thumbs-up. So now we've contacted the mortgage lender and the solicitor. The mortgage lender will send out a valuer and we've instructed a surveyor ourselves.
We've found a mortgage lender who's prepared to lend until age 80, so are borrowing over nine years. The loan can be paid back as and when, so we're borrowing £10k more than we need just in case and if not needed will pay that back fairly promptly. The rate's lower because we're able to contribute over 40% of the purchase price, which leads on to a very interesting point: the more money you have the easier it is to get a loan!
11 July: It's amazing how much paperwork's needed to be produced in order to get a mortgage:
proof of our pensions;
proof of our identity;
proof of our address; and
proof of our savings.
Luckily that's all fairly straightforward, except proof of id which needs a professional to witness that we're who we say we are. As most of the people we know are retired then that's not as easy as it could be but we'll find someone.
12 July: The past week or so have been hot, hot, hot, with the mercury today saying 29C! So a few weeks ago nobody was viewing because the weather was too wet, chilly and depressing - now they aren't because it's too hot. So no viewings on our house at the moment.
13 July: There was an interesting article in the paper entitled 'Ten Ways to Devalue your Home'. We've all read the articles on how to add value to your home, well here's a few things which will be likely to reduce the price:
Cluttered children's bedrooms - so threaten to take it out of their pocket money if they don't keep their rooms tidy!

Anti-social neighbours - if the people buying your house get wind of how ghastly your neighbours are.

uPVC windows - unless would-be buyers are enamoured with uPVC for some reason they will mentally deduct the amount of having them replaced.

Wind farms - many people have successfully applied to have their properties put in a lower Council Tax band because of their proximity to a wind far.

Noisy pubs - fun to visit but may put buyers off if the property's too near.

Pebbledash - unattractive and likely to put people off.

A bad Offsted report - devalues a home, a good one increases it.

Flood risk - buyers will be aware if your property's on a flood plain and will envisage the worst when making an offer.

Main road or railway line - convenient, but like noisy pubs, one can be too near.

Electricity pylons - unsightly people may imagine that they're not comfortable to live near.
And here are a few more:
bad smells

too much evidence of pets

overgrown garden or public areas near by

badly kept neighbours' gardens

on a steep hill

away from bus route

on a busy, noisy road

no corner shops

lack of parking

antiquated kitchen

inconvenient bathroom

damaged plasterwork

leaky roofs

rotting fascias

tiles off roof

feeling too closed-in
15 July: A friend has witnessed our (black and white only required) passport copies and they've been sent off the mortgage broker, along with the other necessary paperwork. Phew!
20 July: The bungalow has been looked at by our surveyor and he's given us a comprehensive verbal report. As well as the expected outstanding work such as proper decorating (the house has been 'tarted-up' to sell), replacing of three single-glazed windows, attention to the guttering and increasing the loft insulation, he's pointed out that one of the drains need some attention. We've therefore booked a drain check, to be carried out later this week.
23 July: We received a shock today when we rung to see how the mortgage application was proceeding. Apparently the building society refuses to allow us to use our solicitor as he's a 'sole trader'! This is one who the family have used for the past 50 years or so! After a few telephone calls this has now been sorted as our solicitor has links with another firm near by. I'm very surprised at this as I'd have thought that a small building society would liked to have encourage a small solicitors.
24 July: Regarding our house sale, we haven't received any viewings for several weeks and did not receive feedback after the two viewings in the middle of June. So have reluctantly decided that we need to consider either taking the house off the market or changing agents. On contacting our agent regarding this the response we received was as follows:
The market is just beginning to pick up and h

e gave me several statistics to back this up, such as 47,000 people have looked at our details on the internet (over 15 months), of which 930 have been in the past 7 days.

He could understand that we felt we needed a change but that if we did change and immediately sold he'd be sad because he'd feel that he put in all the leg-work.

He therefore suggested that perhaps we could put the house jointly with him and another agent for a six-week period to see how it goes.

I pointed out that that would cost much more but he said he could negotiate with the other agent.
This seems like a good idea and the best of both world but I did get the impression that there were agents who would be preferable to him. So we're going to think about this.
26 July: We have received the written copy of the survey of the proposed bungalow. Honestly, reading any survey is enough to put someone off ever wanting to buy the property in question!
There are all sorts of little niggles, jobs which will probably cost very little to put right - so the question is 'why didn't the vendor sort these before putting the house on the market?' Examples are: dirty guttering which is probably introducing damp into one of the bedrooms, loft insulation piled up in one corner instead of spread out over the whole area, catch on kitchen window isn't very secure and door handles not matching.
31 July: Rung the other agent about joining forces with our present agent and they wouldn't even consider the idea! I suspect the down-side for them is profit margin. So now we're going to be back in contact with our original agent - but he's on holiday this week - so will have more news on this in a few days.
1 August: Re purchase of the bungalow: We have had the drains examined, a recommendation from the survey, and his conclusion is that there isn't a big problem. The (very efficient) firm which carried out the work was WCAD
(WeCleanAnyDrain), 4 Anstey Court, Oakwood, Derby DE21 2SP
.
2 August: The valuation of the bungalow is to be carried out today, by Tim Stubbs Ltd, a reliable company which carried out our survey last year.
9 August: The valuation's been carried out (no word as to what was the outcome!) and now the building society is preparing the papers - these companies don't seem to rush themselves.
12 August: We have now registered with another agent to sell our house, so for the first time in my life are with two estate agents.
To register with the other agent we were given reams of paper to look through, fill out and sign. What were we leaving behind? Where did our electricity come from? and so on. Luckily we were able to cull most of these details from our solicitor's paperwork when going through the selling process earlier.
17 August: We've signed and returned the contract for the bungalow mortgage to the building society. Ditto various bits of paperwork to our solicitor, having had our signatures for both lots of paperwork witnessed by a third party.
19 August: According to the paper today, house prices and house sales are now moving - and not just in London. That's difficult to square as we have had no interest in our house for the past three months or more. Nothing at all, and usually the summer is a good time for house sales in this holiday area.
27 August: Still no word from our solicitor on how the bungalow purchase is progressing. We have had three removals quotes: one from an established remover; one from same remover for a 'part load' as the distance is so great (230 miles); and a quote from a 'man and van'.
We could also hire a Luton van and move ourselves. The first quote is rather high, so needs discounting; the second quote is reasonable but will depend on when the remover happens to be driving 'up the line'; and the third quote is more, but they'll move when it suits us, within reason.
Having said that, we have lots of time so could manage to move ourselves. But that would require lots of lifting and lots of driving.
So I think our best course of action for now is to see if the remover gets another person who wants a part load.
28 August: Wow! We have two house viewings booked! So lots of cleaning and tidying today. It's very character building and nice to see the place looking better.
29 August: Viewer group 1 came today, they liked the house very much.
30 August: Regarding the bungalow we have paid our money over to the solicitor - over a week ago - and asked how things were progressing with the paperwork. But now - 8 days later - have heard nothing! So am now worried in case there is a problem, either with the house or with the solicitor. And there's nothing we can do! I've rung the solicitor four times, leaving messages, and heard nothing. Awful!
31 August: Group 2 viewed this morning and again seemed to like the house.
For the next exciting instalment in our mammoth house move see Part XI of what, in the beginning, looked like a very short saga. Bye for now ....